Samara White, LAc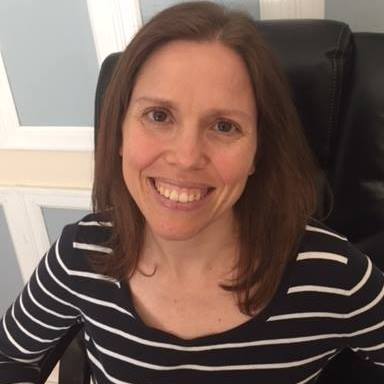 "I have known Samara since January 2005, first as a student in a 2-year craniosacral training program, and later as a colleague and assistant teacher. Samara has an exquisitely gentle presence, and a rare ability to listen, and be still. She has a natural gift for working with children, and people of all ages feel safe in her quiet company. Samara brings a quality of heartfulness to everything she does, which deepens her work and makes her a jewel in her community. You can see evidence of this in her delightful and helpful book, 'Maya & Friends Visit the Acupuncturist.' I also have the sense that there is much more to come…"
– Hugh Milne, The Milne Institute, Inc.
I am a Licensed Acupuncturist and certified Visionary Craniosacral Work® practitioner. I offer treatments for people of all stages of life, including infants, children, and adults of all ages. I am passionate about providing sensitive and effective acupuncture and craniosacral treatments to the Orange County, California community.
SPIRIT
I've practiced music since I was four years old. Music has always been a conduit between my inner self and the outer world. My experience with it has informed everything that I do as a person as well as a practitioner. Playing the harp and piano enables me to express my heart through my hands with the nonverbal language of music. I have similarly cultivated a sensitivity in my hands of listening to the nonverbal expression of the body. I try to not go too far from being in touch with this nonverbal language in all of my work.
MIND
While music can be calming to the spirit, the practice of it takes discipline and focus of the mind. When I began attending Wesleyan University, I decided to focus my studies on the mind by majoring in psychology. I learned about how the mind works, the ways it can experience trauma, and the ways it can be healed. I also came to realize how much I enjoyed acquiring knowledge. Through a Semester at Sea program, I was able to travel around the world and experience a diversity of cultural influence. Integration of different perspectives remains important to who I am. While traveling I also witnessed the pain and sickness that no part of the word escapes. I later experienced health problems of my own, and became interested in exploring different methods of healing.
With a desire to learn more about health and the body, I enrolled in a shiatsu school in Santa Monica, California. There I began my studies in Chinese medicine and the meridian system. I also studied Pain and Orthopedic Evaluation, Functional Anatomy, and Transformational Bodywork. I learned a four-part, holistic evaluation process involving biochemistry, scar tissue, biomechanics, and emotion.
BODY
While studying at the shiatsu school, I deepened the yoga practice I had begun cultivating prior to college. I completed the Forrest Yoga teacher training and then apprenticed at the Forrest Yoga Institute. I also completed Yin Yoga and Insight Yoga Trainings with Sarah Powers, with whom I began to explore the connection between yoga and the body's meridian system.
I completed various trainings with Aston Patterning creator Judith Aston, including an in-depth Aston® for Yoga course. Aston Patterning is a system of bodywork, ergonomic analysis and movement coaching designed to restore natural alignment and well-being. I apply the Aston understanding of movement to my teaching and to my craniosacral sessions, and also apply the Aston principles of ergonomics, fitness, movement, and bodywork to my sessions and classes.
For eight years I professionally instructed yoga in Los Angeles area studios, in private in-home sessions with clients, and for employees in an office setting.
SYNTHESIS
While expanding my knowledge of yoga, I heard about a gentle but deeply effective modality of energetic bodywork called craniosacral work, and I booked a couple of sessions for myself to experience this work first-hand. I experienced both a deeply meditative stillness and also a sense of movement and freedom in my body that I hadn't known was possible. What I experienced during these sessions was so profound and captivating to me that I knew I had to study this work myself. So, I began studying Visionary Craniosacral Work with the Milne Institute, based in Big Sur, CA.
Craniosacral work stems from the hands-on medical practice of Osteopathy and consists of applying various "holds," based on craniosacral anatomy and technique, to specific areas of the head, spine, sacrum, or entire body, tuning into the bones, membrane, and fluid surrounding the brain and spinal cord, allowing the client's nervous system to come into balance.
I fell in love with this work and completed an extensive training program with Hugh and Giorgia Milne. The emphasis on intuitive development provided by the Milne Institute's approach, combined with their thorough anatomical instruction, deeply impacted my work. In addition to the certification-track courses, I also studied Pediatric Craniosacral Work with Dr. Benjamin Shield, and learned specific techniques and approaches to working with infants and pregnant women.
I completed a doula training in order to deepen my education in working with pregnant women. I welcome pregnant women to my practice and enjoy giving pre and postnatal sessions.
DEEPENING KNOWLEDGE
The more I learn, the more I find there is to learn. I'm always looking for ways to broaden and deepen my knowledge. I have assisted many craniosacral trainings with master teachers Hugh Milne, Giorgia Milne, Benjamin Shield, and Ellen Heed, and I plan to continue to study with my teachers in order to always be learning more.
My passion for the study of health and the body inspired me to pursue a master's degree in Acupuncture & Chinese medicine. This allowed me to tap into thousands of years of tradition of medical practice and healing in acupuncture, herbal medicine, nutrition, and so much more. For me, this was a natural progression of everything I had studied up to that point and where my practice had been evolving.
I graduated from the Seattle Institute of East Asian Medicine with a master's degree in Acupuncture and East Asian Medicine. I have since been offering acupuncture and craniosacral sessions in my private practice. I had my own clinic in Seattle until 2020, and then returned to Southern California, where I opened up a clinic in Laguna Hills, South Orange County.
My passion is to help people enhance their quality of life through an adaptive approach that honors each individual's needs. Please call (206) 395-9796 or send me a message if you are interested in a session or have any questions. I would love to hear from you!
LICENSES, EDUCATION & TRAINING
Licenses
WA State Acupuncture License
CA State Acupuncture License
Chinese Medicine:

Seattle Institute of East Asian Medicine
Master's degree in Acupuncture & East Asian Medicine
NCCAOM board-certified, Diplomate in Oriental Medicine
Craniosacral Certification:

Milne Institute, VCSW
Certified in Infant Craniosacral Work
Trainings:

Ana Forrest – Yoga
Sarah Powers – Yoga
Judith Aston – Movement/Yoga
Upledger Institute – Craniosacral
Milne Institute – Craniosacral
Ellen Heed – Craniosacral
Carol Gray – Craniosacral
Loyola Marymount University -Yoga Therapy Certification
Psychology Degree:
Wesleyan University, B.A.