My acupuncture practice highlights my extensive background in craniosacral work, which is a gentle yet powerful modality stemming from the manual therapy tradition of Osteopathy. Using this work, I tune into the bones, membrane, and fluid surrounding the brain and spinal cord, helping the body find balance. I typically use craniosacral work to treat issues such as TMJ dysfunction, headaches, whiplash, sinus problems, or back pain. Even without a specific ailment, craniosacral work can provide an incredible sense of relaxation and well-being, and can also be a wonderful treatment pre and postpartum. Infants respond well to this sensitive modality, and parents often report that this work is helpful for a variety of infant-related concerns such as torticollis, plagiocephaly, and colic.
I offer personalized acupuncture, herbal medicine consults, and craniosacral sessions for adults, infants, and children. My passion is to help people enhance their quality of life through an adaptive approach that honors each individual's needs.
Why Counterpoint?
I have a background in music, and the name Counterpoint carries a special meaning for me as both a musician and an acupuncturist. One meaning of the word counterpoint is: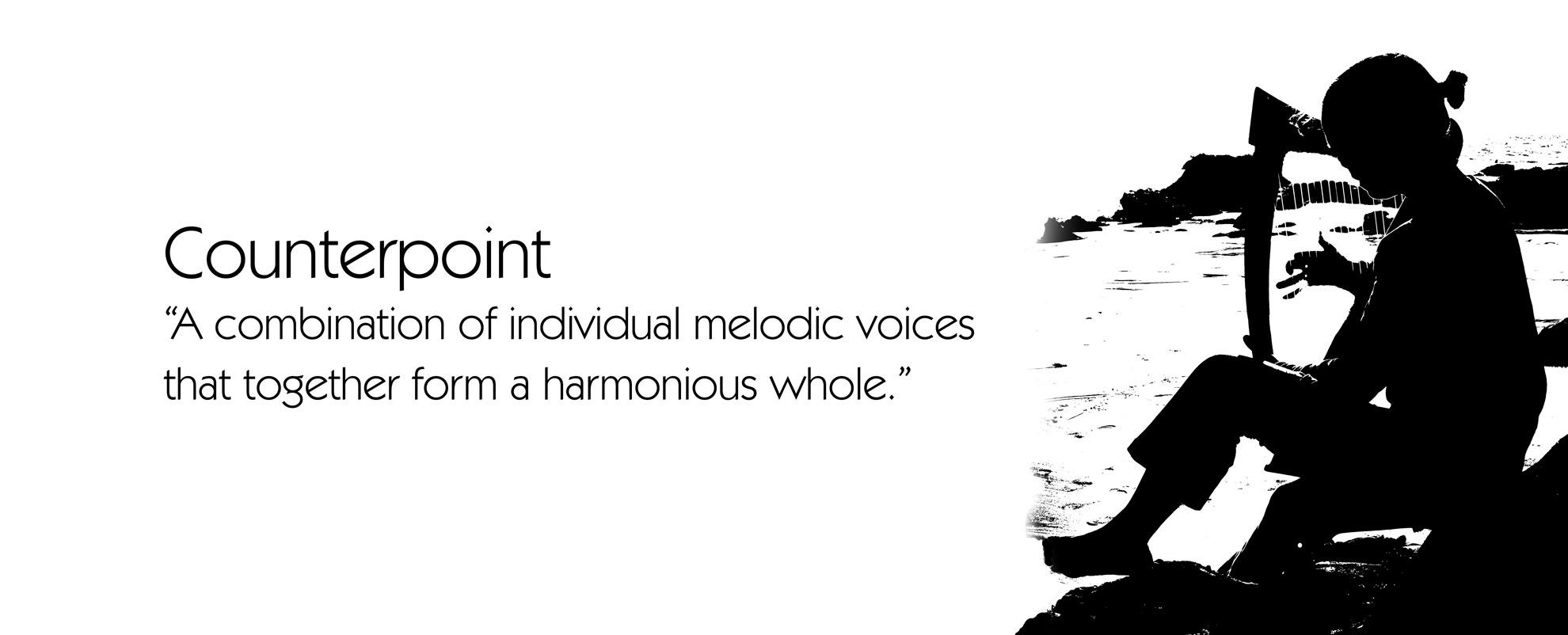 This resonates for me as an acupuncturist and craniosacral practitioner in my understanding of the body as consisting of physical and energetic pathways that together form a whole and harmonious person.
Contact Me
25401 Cabot Road, Suite 116
Laguna Hills, CA 92653
To schedule an appointment or ask questions:
Call: (206) 395-9796
Email: [email protected]
See business information and reviews: